IMPULSE LOUDSPEAKERS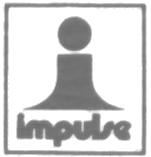 From designing speakers for enthusiasts in 1974, Impulse has established a reputation for making a world-class range of floorstanding loudspeakers. Impulse speakers are generally known to be among the most efficient speakers available because of their unique horn-loaded design.
This is good news for value amplifier enthusiasts and they make an ideal match for today's ever-increasing range of single–ended amplifiers. Impulse's latest range of speakers named the Kora, Lali and Taus were designed and developed in association with the Design Council of London.
The resulting physical appearance is so stunning that the Lali has been selected by the Designers & Art Director's association of the UK as an outstanding design and is on exhabition at the Saatchi gallery.
Apart from their attractive, award-winning looks which would take pride of place in any home décor, Impulse Loudspeakers are renowned world-wide for the ability to be distinctively life-like in its portrayal of music- be it rock, jazz or classical. Consequently, they are to be found partnered with a wide range of exotic audio equipment in audiophiles' homes around the world.
This page was updated on: 06 Aug 1998
This page is the property of Audiophile.com.sg

© 1998